While David Roberts rails about special interest dominance over the Senate Energy Committee, one should note that rampant corruption in the U.S. Congress is not limited to coal. Petroleum gets its fair share of federal TLC*, also.
* Editor's note: The acronym TLC generally refers to Tender, Loving Care, although in this case it could stand for Totalitarian, Long-Term Corporatism. Do you think Obama might propose a corporation to replace Justice Stevens on SCOTUS?

Image via Greenpeace
The reason for heavily investing in a campaign of disinformation: profit.
Ben Armbruster highlighted a Forbes report on the taxes paid by top corporations last year.
According to Forbes, General Electric managed to make $10.3 billion in pretax income, but paid nothing into the U.S. Treasury, as it counted its losses in the U.S., while registering its profits overseas. As Forbes put it, "GE Capital has displayed an uncanny ability to lose lots of money in the U.S. (posting a $6.5 billion loss in 2009), and make lots of money overseas (a $4.3 billion gain)."

And then there's Exxon-Mobil, which paid more in income taxes than any other U.S. company last year, just none of it to the U.S.:
Pat Garofalo reminds Wonkroom readers, "In each of the last two years, the Obama administration has proposed eliminating the loopholes and incentives in the tax code that allow companies to set up subsidiaries in these low- or no-tax countries, which help them lower their effective tax rate by 20 points or more.
Both times, the administration saw its efforts rebuffed by Congress and the Big Business lobby, which means that a $100 billion annual tax burden will continue to be shifted onto U.S. taxpayers (including corporations) that don't engage in this sort of tax evasion.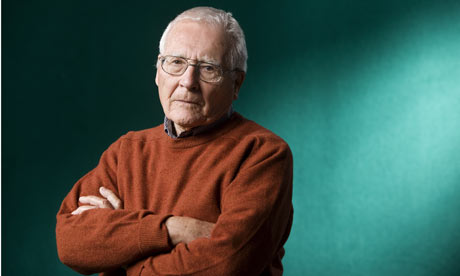 Illustration: Murdo Macleod
Federal energy policies protect fossil fuels to the detriment of life on the Planet as we know it. More specifically, federal subsidy of wealthy polluters / campaign contributors disadvantages renewable energy development at a crucial moment. Not enough intelligent people seem angry enough to alter the ecocide.
But Exxon is not only avoiding U.S. taxes. As Mother Jones' Adam Weinstein pointed out, the company also has the chutzpah to complain about high taxation, as its website claims that "energy innovation is already on the ropes because of excessive taxes, and it will be forever consigned to the dustbin by any new taxes on windfall profits." Plus, the Big Oil lobby is currently running ads against what it calls "new energy taxes," which is actually an effort by the Obama administration to cut $36 billion in senseless tax loopholes and subsidies for the oil industry.

So, to sum up, oil companies complain about high taxation, while paying no taxes and receiving corporate welfare from the federal government. I understand why they'd want to go to great lengths to protect such a sweetheart deal, but there's no reason for the rest of us to buy it.