Pillow talk* included a SOTU (State Of The Union) review (to include appreciation of the Speaker's pearl necklace and the color of the First Lady's attire).
* Editor's note: No dictionaries were harmed in the making of this post, Emily.
Hard to know whether to laugh or cry," observes Professor Joe, who then provides a good place to start tor those actually interested in the overwhelming evidence.
He: "You know how you say watch what you put on the Internet because it could be there for perpetuity?"
She: "Hm-mm"
He: "Well, there is a video on the Internet. It shows the Republicans laughing at the President when he made the statement about overwhelming evidence on climate change."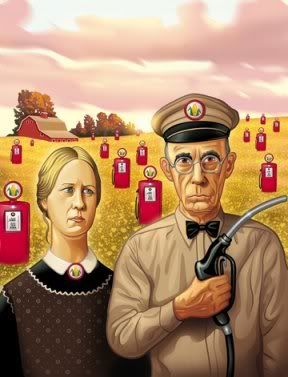 Image: Dean MacAdam
Oh, the Maginot Line is a mighty fine line.
She: "Yes, I know, I saw it."
He: "I think they got together, you know, before hand,
She (hugging her man): "In their caucuses"
He: "And said, 'You know he's going to mention it' 'Yeah' 'Yes' 'Yes' 'So what are we going to do about that?' 'I think we should…' 'I know we could all laugh in unison'."
She: "Rather than 1 jerk yelling 'Liar!'"
He: "Yes. Well, it's a video record. Something in the future that can be replayed with comments like, 'Can you believe they were that stupid?' Speaking about human behavior, it's Maginot Line kind of stuff."
She: "Sort of like what Jac said on Facebook*"
* Editor's note:
"Dear President Obama, I still love you, but your plan for 'clean' energy sucks. Love, Jacquelyn"
He: "Which my sweetie said to me first." (Hears her smile.)
She: "Yes"
[Discussion ensued about mutual friend from Indiana now in Florida, who is strikingly pretty, more so than Emily Blount in Young Victoria (2009).]
He (switching tracks): "Speaking of Florida, after SOTU, they went there afterward."
"Remember back when everyone was talking about the stimulus bill? And how it included $8 billion for high-speed rail projects… And we all had fun speculating about where our fast new trains might go, asks Andrew Price.
She: "Hm-mm."
He: "To Tampa, the next day to announce investment in High Speed Rail."
She: "Yes, I saw that."
He (now in semi-rant mode): "I saw a map of where they might develop it in Florida. The rail lines are along the coast."
She: "Where there won't be any coast…"

In the latest issue of Rolling Stone, Jeff Goodell and Tim Dickinson bewail the campaign by Big Oil and Big Coal lobbyists to block progress on climate policy.
He: "When the sea levels rise. Is that smart or what? I thought this was a scientific based administration."
She: "But, they're not listening to the scientists."
Related articles by Zemanta