Jurrian Kemp is Co-founder and Editor-in-Chief of Ode Magazine, which has a special free issue on the current climate negotiations. Why wait? Don't delay. Act today. Free, free, free.
The special issue has an essay by a member of the German parliament, Herman Scheer. It is supposed to be uplifting. "The current climate negotiations will never lead to the renewable energy economy that we need because they are based on the wrong premise. That premise is that the shift to clean energy will be an economic burden, so agreement needs to be reached on common solutions, common steps and common policies to share that burden."
"Are you saying the COP15 carbon footprint is for naught? How is that uplifting?"
Wait for it… Herman Scheer opines, "Humanity stands on the threshold of the transformation of the current economies based on polluting fossil fuels into sustainable renewable energy economies. This transformation will provide millions of new jobs. It will halt global warming. It will create a more fair and just world. It will clean our environment and make our lives healthier."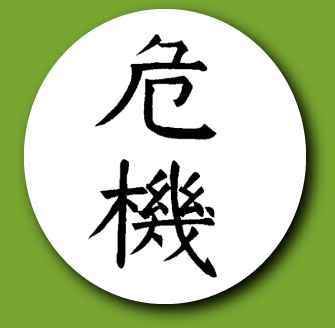 "The problem of global warming presents an inspiring opportunity to make our world a better place."
Now wasn't that uplifting and inspiring?
"O.K., Mister Electronic Yellow Journalist, throw the other shoe."
This is all going to happen. And there is one thing that we don't need, one event that may even present an obstacle to all these promising developments. That is the UN Climate Conference in Copenhagen.

Think about it. We have seen many technological revolutions throughout history that have reshaped the world with the digital revolution of the Internet as the most recent one. And yet none of these have been brought about through an international treaty that requires the consensus of the global community. That is not the way that such revolutions work.

When big changes happen there are always vested interests that stand to lose a lot. These interests are not going to easily give way to the new opportunities. And exactly these interests are coming together in Copenhagen (see Lord Monckton **).
So, in a nutshell, Linus, the Ode is: Leave it to the opportunists and green entrepreneurs. "The challenge of global warming presents a great opportunity for innovation and economic development. In fact it presents opportunity to lead meaningful lives," asserts Scheer. "Isn't it much more interesting to develop and build the next sustainable renewable energy system than to design another 'financial product'?"
"COP15 is about selling the world a financial product?"
Essentially, that is all. You FEGS (Fringe Environmental Groups), Stand Down.
"What about all those island nations going under?"
Great opportunity for neo-colonialism SCUBA parks.
"We are supposed to leave it up to capitalism?"
What? You would rather have those Hilter youth and other pranksters convincing Barack to give in to tyranny?
** Note: So who is Lord Christopher Monckton?
"Mother Jones" describes him as a "self-described former special adviser to Margaret Thatcher on matters ranging from hydrogeology to epidemiology [who] has more recently devoted himself to climatology." The book "Climate Cover Up" notes, however, that he has no background in science whatsoever, and he's studied only classics and journalism. He shows up at events to make his global warming-denying case at the behest of groups funded by dirty energy interests such as Friends of America and The Heartland Institute.

Despite the fact that he no scientific training, he's been called upon twice by Republicans in Congress to testify before subcommittees as a climate "expert" — you can read his statement to the Ways and Means Committee here.
HuffPost Blogger Brendan DeMille caught up with Lord Monckton to ask him to further explain his Hitler youth comment. He justifies the comment by saying, "The number of people being killed by this misplaced belief in climate change is if anything greater than the number of people killed by Hitler." He also states that coal and oil are "just as clean" as any alternative energy out there.

"After four days the picture already becomes clear: it is going to be very hard for the world community as assembled at the UN Climate Conference in Copenhagen to reach the desired consensus necessary to halt global warming. African countries cannot even agree amongst themselves, Brazil, India, South Africa and China come with their own joint perspective as leaders of the developing world and Western countries "secretly" work on a deal to exclude the Third World and take the whole conversation away from the UN." – Jurrian Kemp, "A Climate Copenhagen Can't Change"
Related articles by Zemanta