While sea level rise probably is the best measure of heat absorbed by the Earth, that is, until there is no ice to melt, it is very much an after the fact indicator. The clathrate already is hitting the fan, so to speak.
Unfortunately, we have been ignoring more advanced notice; and, now, warns Hell and High Water author Romm, "the Arctic ice isn't going to recover, and we are headed for ice free summers in the foreseeable future."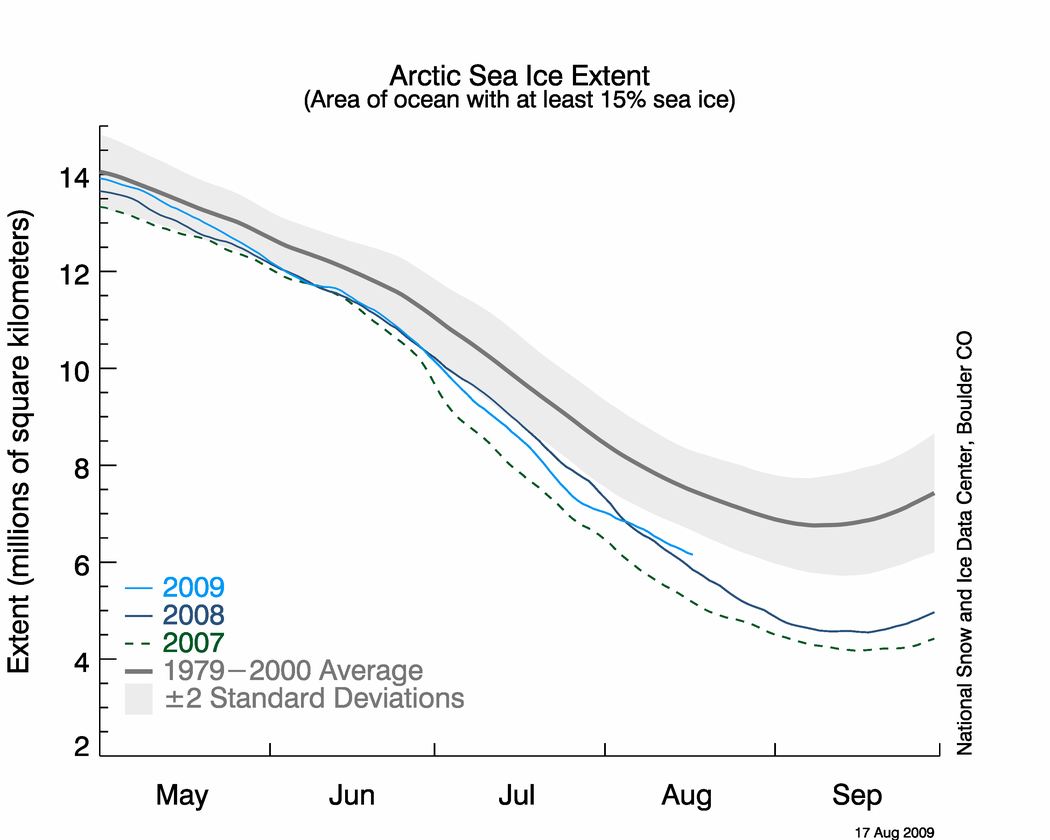 We are on our way to an ice-free Arctic Ocean in the summer. It is a very big tipping point. This is very, very bad news. End of transmission.
Related articles by Zemanta