Looking for honesty and forthrightness in our Federal government. Look no further, advises Jesse Jenkins, than the "American Clean Energy and Security Act"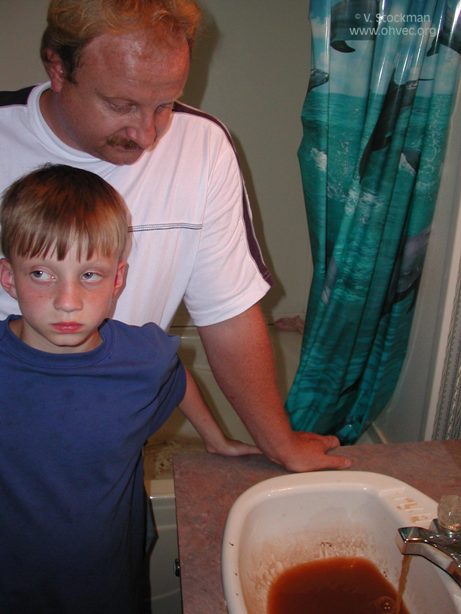 Thirsty for some economic justice, 'Merika. The Clean Coal Congress Critters have got just the thing for ya!
Yesterday, Congress began the debate that will determine our nation's energy future. Congressmen Henry Waxman (D-CA) and Ed Markey (D-MA) introduced a mammoth 648-page bill designed to fundamentally change the way we make and use energy in this country. [It] may look complicated, but it's really all about the cold hard cash. Or should I say, the coal hard cash.

The bill will establish a limited supply of permits allowing the release of greenhouse gas emissions by major polluters as part of an emissions reduction plan known as cap-and-trade. Those emissions permits are collectively worth tens or even hundreds of billions of dollars annually. That's a lot of cash. And yet the bill is remarkably silent about where all that money will go.

Silent that is, except for on one front: coal.

With billions of dollars up for grabs, the coal industry went straight for a big stack of cash. With the help of allies in Congress, the coal sector has already snagged at least a billion dollars each year in new subsidies to support the development of technologies the industry promises will reduce emissions at coal-burning power plants.

That sweet deal for the coal industry is the only spending the bill specifies so far. And coal companies are likely to snag even more cash as the debate unfolds and deals are cut.

So where is the money for truly clean energy sources? There isn't any. Yet.
On the brigher side, it does make the banking rip-off and war profiteering positively saintly in comparison.